Effective date August 10, 2021
ORGANIZERS
Kitchen Design Competition "Kitchen Insight" is sponsored by Panasonic Vietnam Co., Ltd. During the 50-year journey of bringing sustainable values to the lives of Vietnamese people, Panasonic with its constant innovative solutions has maintained the leading position when it comes to appliance solutions in living spaces. The cutting-edge technology in combination with scrupulous aesthetics of each product form a healthy and comfortable lifestyle of each Vietnamese household.
Positioned as an expert in home appliance solutions, in 2021, Panasonic first introduced the new generation of refrigerator product line called Prime+ Edition. With an impressive change in design (a raising height from 1.9 to 1.95m, using grand surface materials with sharp lines on each part following a classy minimalist style), it is recognized as a remarkable innovation for the refrigerator to be counted as a desirable appliance for the construction of the kitchen's future interior space. Prime+ Edition will be applied as an official feature for every entry submitted to the "Kitchen Insight".
"Kitchen Insight" Competition is supported by the Vietnam Association of Architects, the most prominent social, political and occupational organization for architects and interior designers in Vietnam, in terms of expertise.
PARTICIPANTS
• The contest is open to Vietnamese citizens aged 18 and over, including individuals, groups and organizations who are professional or passionate about interior design.
• Professional, semi-professional or freelance architects, interior designers. Entrants can be individuals or groups (from 2 people or more).
• Students who are enrolled in an accredited college or university or training center. Students participate individually or in groups (from 2 people or more). In addition to general categories, the Potential Young Interior Designer Award is exclusively reserved for student entrants.
• Participants may submit more than one entry.
• No fee is required to enter the contest.
REGISTER THE CONTEST
Contestants register at homepage to receive an email containing the 3D model file of Prime+ Edition refrigerator.
REQUIREMENTS FOR SUBSCRIPTION
I. ELIGIBILITY
• Entries must be sent directly to the mailbox: kitcheninsight2021@gmail.com. The period for submission of entry will close on October 10, 2021. Entries must be received by 11:59 p.m. on October 10, 2021 to be counted as eligible.
• Entries submitted by post will not be accepted.
• The premises must be a residential space. Galleries, retail, commercial, hospitality, public entertainment, educational, and other non-residential environments are not eligible.
• The entries must feature the Panasonic Prime+ Edition fridge. Contestants are free to choose the color and material for the refrigerator product to match their design.
• Download the 3D product model file
II. SUBMISSION
Qualified entry must have the following items:
• At least 06 (six) color photos of complete kitchen space design, of which at least one photo is taken (zoomed) close to the refrigerator product, so that the Sponsor can effectively identify and validate the product model.
• 01 File (PDF format) kitchen space floor plan
• 01 File format (doc. or PDF) showing the author's design message (maximum 1000 characters)
• Registration form according to the qualified form at LINK
• Photo of the front & back of the identity card (if the contestant is an individual, or a group; a photo of the representative or group leader if contestants join as a group)
• Companies or architecture office, interior design studio send entries in large quantities attach the Business Registration Certificate for authentication.
Contestants submit entry with the following subject line: [Name of contestant/Name of the representative/Name of organization]_Submission for Kitcheninsight2021
III. RULES OF FILE ORDER AND TITLES
Entrants submit the files in the following order and naming:
1. Design message explaining the idea: [Contestant/team name] – message
2. Design image file: [Contestant's name/team name/company name] – design
3. Floor plan, perspective drawing: [Contestant name/group name/company name] – layout
4. Registration form
5. Photo of identity card / Business registration
TIMELINE
1. Entry submission:
Platform: Online
Time: August 10 – October 10
2. Top 100
At preliminary round, the judging panel select the Top 100 best entries
Each entry of the top 100 will receive 100 USD (equivalent to 2,300,000 VND).
3. Voting round:
Top 100 call for votes on the online platform of the contest, expected at the website and the fanpage: https://www.fb.com/kitcheninsightref2021
Time: October 18 – October 24
4. Final round:
Time for final scoring: October 25 - October 30
Final result will be released on November 01
GENERAL CONDITIONS
• Eligible entries must meet the all requirements listed by the organizer
• The organizer retains the highest rights in selecting and posting entries on the contest's websites/media channels. Only validated entries will be uploaded on these channels.
• Language and images used in entries must comply with fine customs and traditions; words or images containing negative content, violence or spreading political ideas will be automatically disqualified.
• Entries must be creative products of individuals or organizations participating in the competition, entrants or groups of entrants must be responsible for copyright and intellectual property rights in accordance with the provisions of the Law.
• The organizer reserves the right to use images, materials, and designs of entries for the purpose of communication and promotion of the Sponsor's products as well as for the contest.
JUDGING PANEL
The competition is judged by a panel of 9 (nine) esteemed experts of architecture, interior design and kitchen appliance design across the country. All scoring and decisions of the board are final results.
The panel will evaluate all qualifying entries based on following criteria:
• Best function and aesthetics use of Panasonic's Prime+ Edition fridge (15%)
• Aesthetic-pleasing overall kitchen design (35%)
• Functionality of overall kitchen design (30%)
• Creative ideas of overall kitchen design in different housing models (20%)
PRIZES
I. CLASSIC AND TRADITIONAL KITCHEN CATEGORY:
Applied to designs following traditional styles or utilizing traditional materials (e.g.: Indochine, Neo-classic…; traditional materials: bamboo, lacquer, fire brick…)
• 1st Place winner: 100.000.000 dong/prize (01 prize)
• 2nd Place winner: 50.000.000 dong/prize (01 prizes)
• 3rd Place winner: 30.000.000 dong/prize (02 prizes)
II. MODERN & FUTURISTIC KITCHEN CATEGORY:
Applied to modern designs or futuristic styles
• 1st Place winner: 100.000.000 dong/prize (01 prize)
• 2nd Place winner: 50.000.000 dong/prize (01 prizes)
• 3rd Place winner: 30.000.000 dong/prize (02 prizes)
III. POTENTIAL YOUNG INTERIOR DESIGN:
Applied to individual or group participants who are under 22 years old or currently being undergraduates specialized in architecture or interior design of an accredited college or university.
• Student winner: 20.000.000 dong/prize (05 prizes)
IV. ONLINE VOTING/FAVORITE DESIGN
This category follows the online voting results.
• 1st Place winner: 20.000.000 dong/prize (01 prize)
• 2nd Place winner: 15.000.000 dong/ prize (02 prizes)
• 3rd Place winner: 10.000.000 dong/ prize (05 prizes)
V. THE BEST CMF DESIGN OF THE FRIDGE
This prize is granted to the participant that owns the best idea of color and material use for the fridge Prime+ featured in their kitchen design.
• Winner of CMF Design: 30.000.000 dong/prize
VI. TOP 100
Each entry of the top 100 will receive 100 USD (equivalent to 2,300,000 VND).
* All national, local, municipal, income and other taxes (if any) are the sole responsibility of the winner.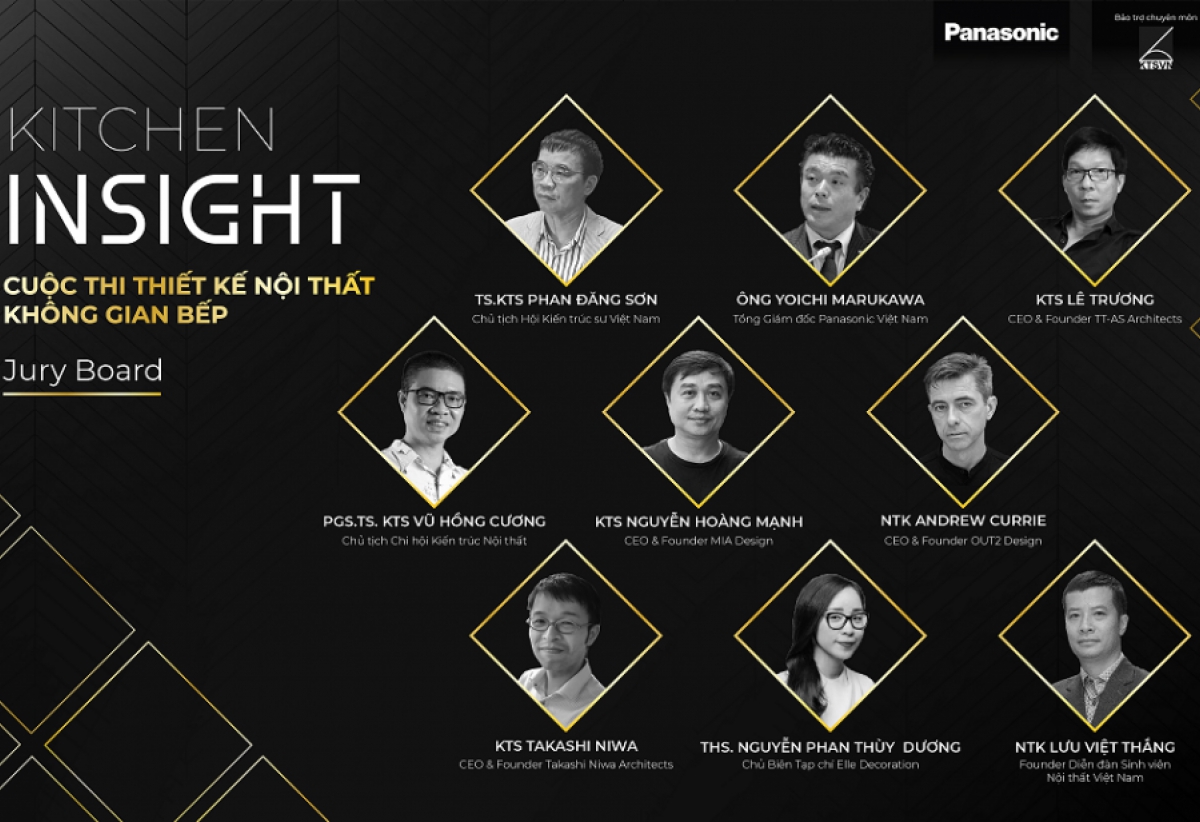 Cuộc Thi Thiết Kế Nội Thất Không Gian Bếp Kitchen Insight Đi Tìm Chuẩn Mực Mới Cho Căn Bếp Của Tương Lai
2021-08-11 17:27:11
Hà Nội, ngày 10 tháng 08 năm 2021 – Kitchen Insight – cuộc thi thiết kế nội thất không gian bếp quy mô toàn quốc, chuyên nghiệp đầ [...]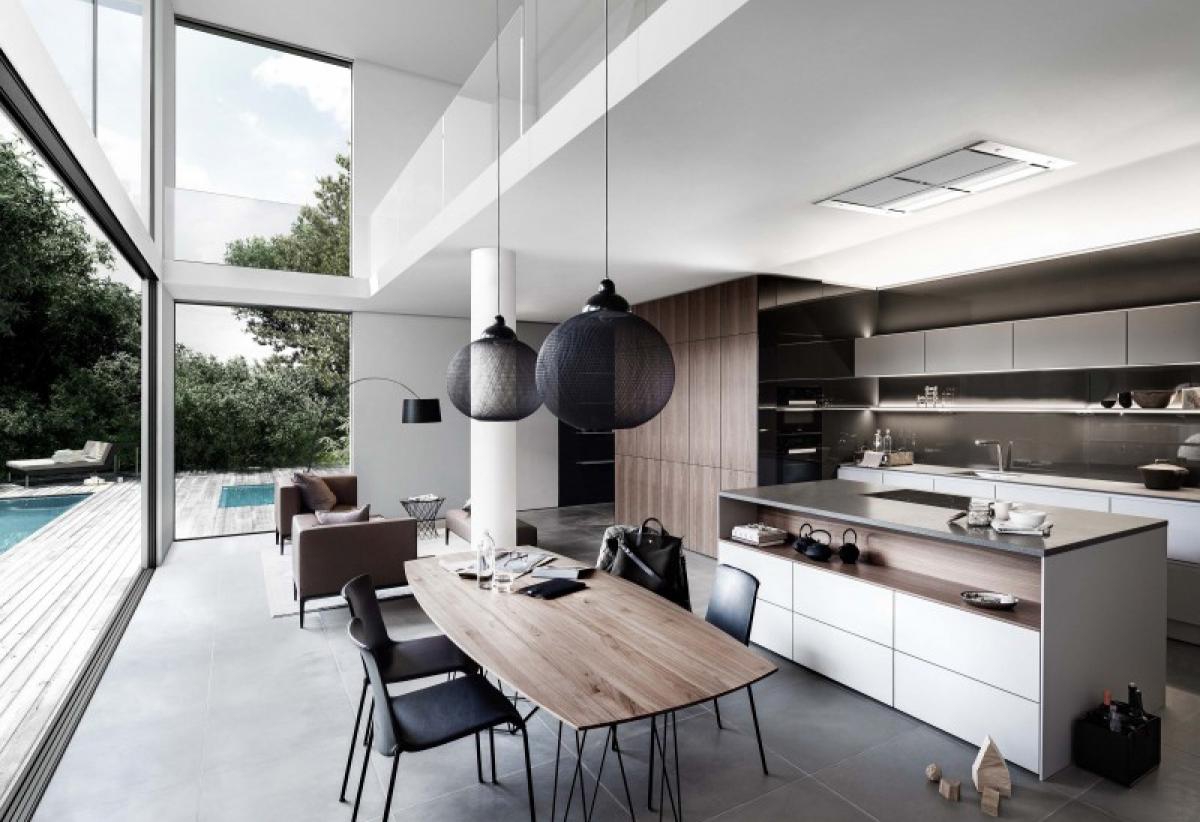 Thiết Kế Nội Thất Không Gian Bếp – Quan Điểm Và Giải Pháp Bố Cục Không Gian Từ Châu Âu
2021-07-29 06:17:29
Bếp là không gian khó thiết kế nhất trong nhà ở – Vì trang thiết bị đa dạng và phức tạp cùng với khu vực chế biến, lưu trữ phải đư [...]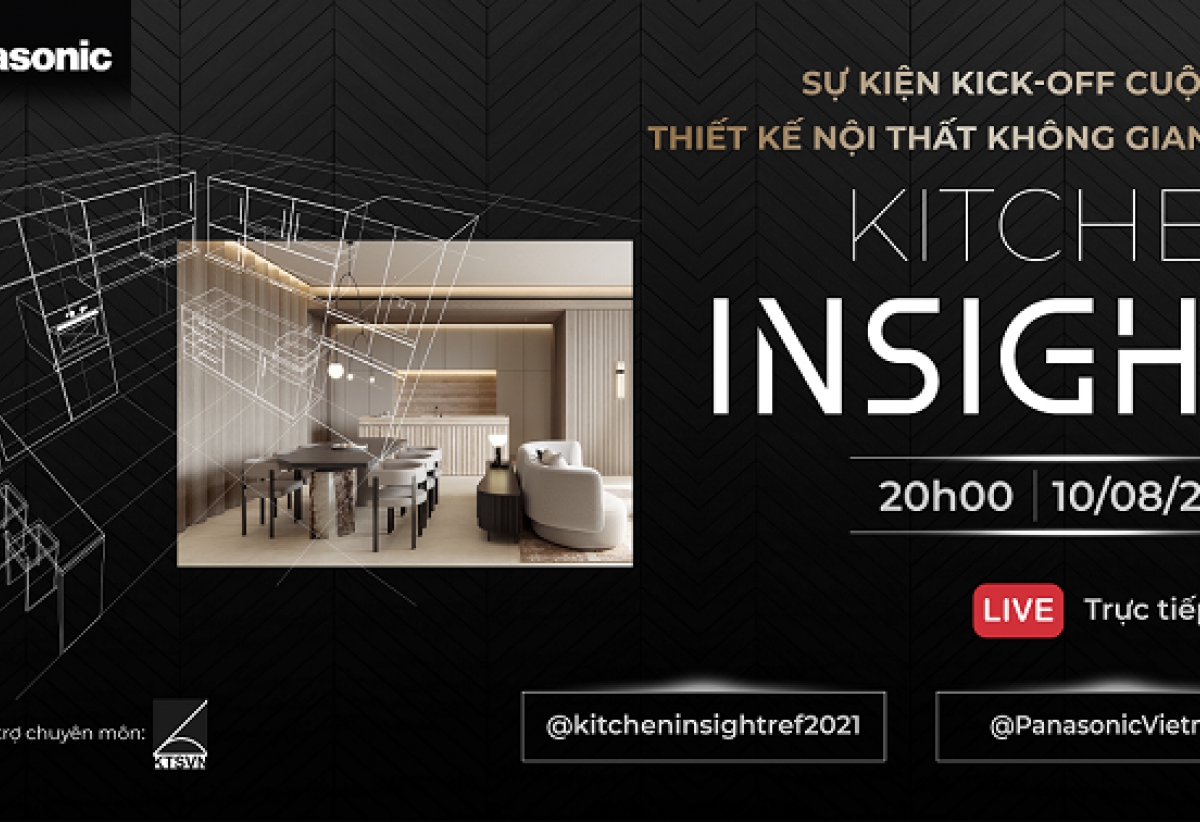 Sự Kiện Kick Off Cuộc Thi Thiết Kế Không Gian Bếp Kitchen Insight Sẽ Diễn Ra Vào 10/8
2021-07-29 06:18:05
Chương trình livestream kick off cuộc thi Thiết kế không gian bếp Kitchen Insight sẽ được phát trực tuyến vào lúc 20h, thứ 3, ngày [...]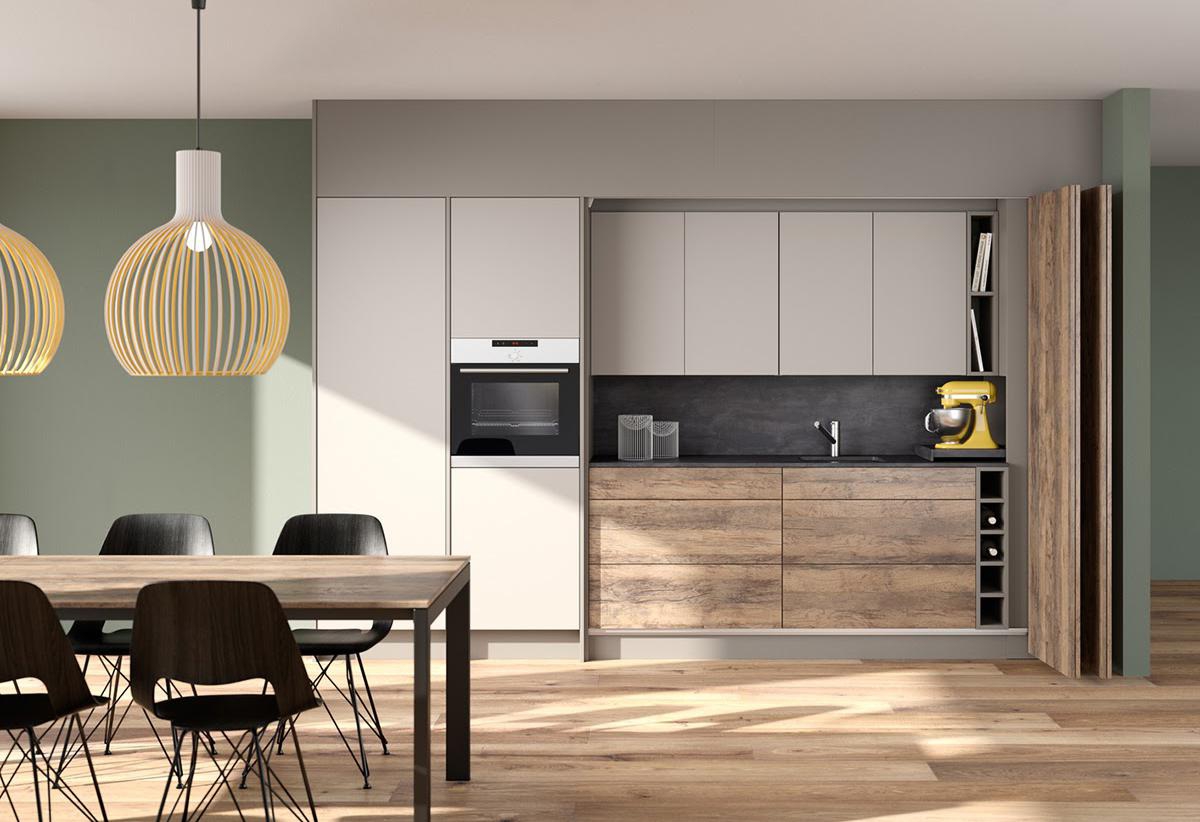 Bốn Ý Tưởng Thiết Kế Nội Thất Tiết Kiệm Cho Không Gian Bếp
2021-07-29 06:04:47
Bằng những gợi ý nhỏ về thiết kế nội thất tiết kiệm cho không gian bếp, bạn có thể cải thiện không gian sống trong ngôi nhà của mì [...]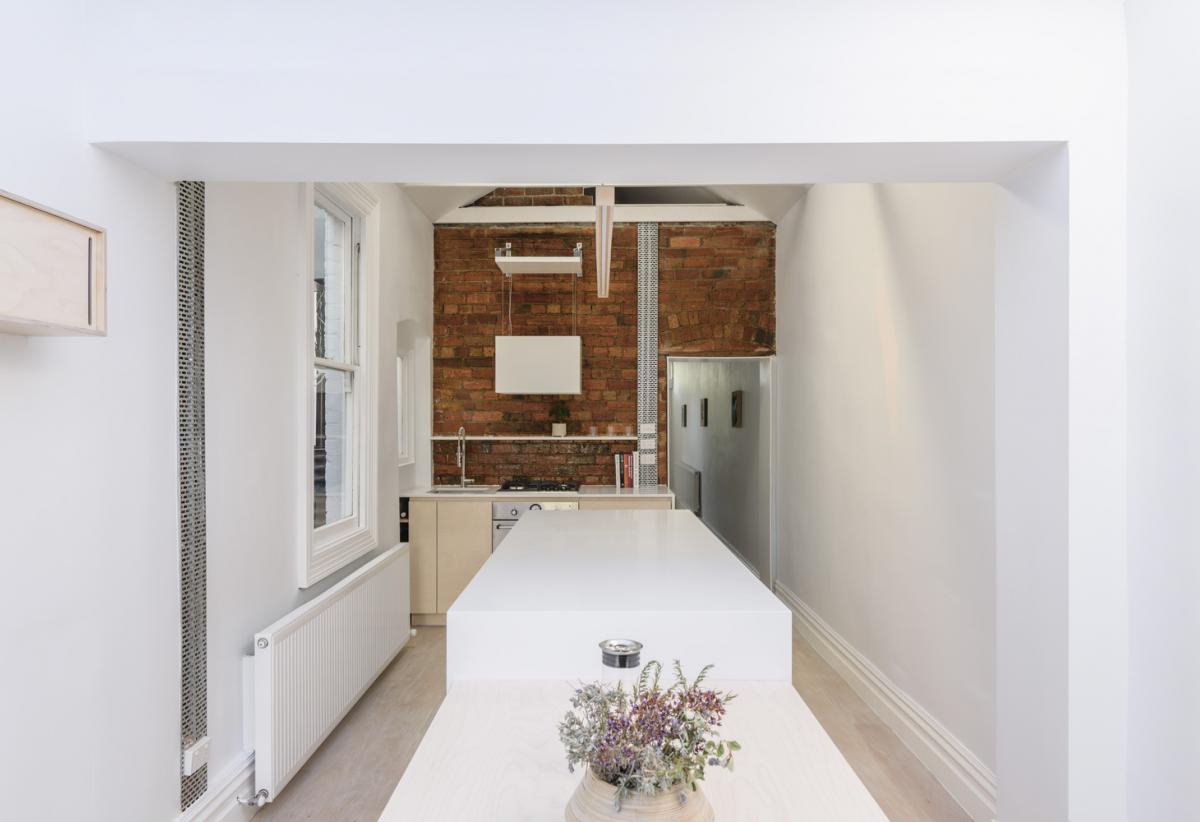 Không Gian Bếp Và Các Giải Pháp Trong Ngôi Nhà Nhỏ
2021-08-08 17:12:58
Giới hạn nhỏ bé trong không gian nội thất luôn là bài toán đau đầu cho việc thỏa mãn đầy đủ các nhu cầu về công năng cũng như thẩm [...]